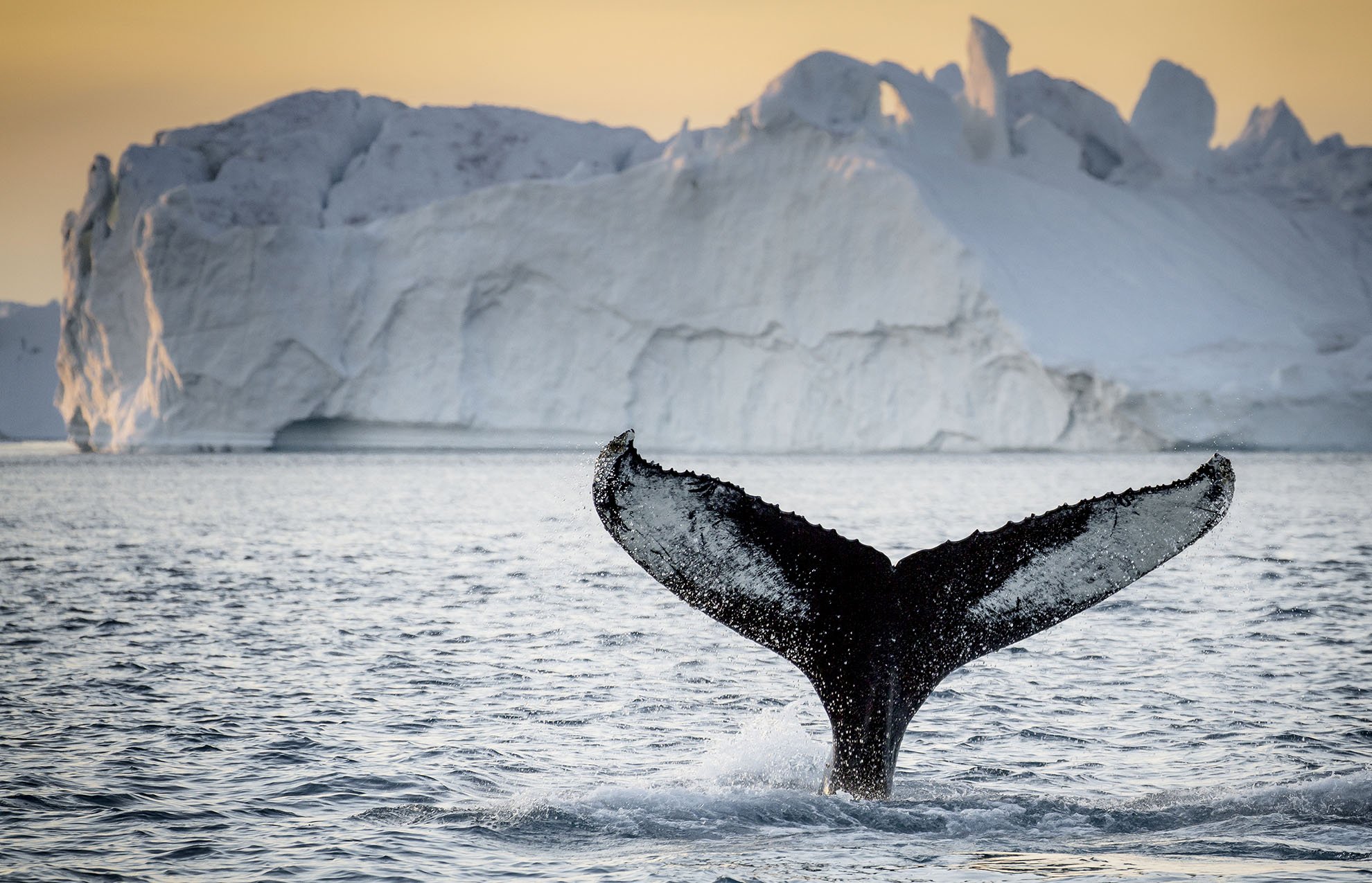 After making your way to Nanortalik harbor, you will be met by your captain of the day and get friendly with the safety precautions that apply sea adventures.
When you and your fellow explorers are ready to leave, you venture into the wild, wonderful and vast Greenlandic seas.
Whale scouting is a daily activity in Greenland, but even for the trained eye it is hard to spot the majestic sea creatures – therefore our captain who has years of experience of whale migration, will be on a look out at all times, during your whale safari. It is also possible to spot seals on the tour! Let the arctic winds play with your hair, as you set out on this adventure by sea, in the presence of the Humpback whale. To see the mesmerizing creatures on first hand, is a breath taking experience and will drain you emotionally with its beauty. If lucky you may even see a Polar Bear up close! After all you are a place of Polar Bears Nanortalik.
Tour Information

Available: August to October
Duration: +4 Hours
Difficulty: Easy
Boat Type: Closed and heated but warm clothing is recommended.
Safety: Our boats are approved by the Danish Maritime Authority for sailing with passengers.
Radio and satellite communications are all covered.
Included: Boat Transportation from Nanortalik.
Binoculars available.
Coffee and Tea are served.
We recommend you bring a packed meal & water.
Special request can be made against extra charge.
---
Book now
---
Do you have any questions about our Whale Safari?